The Market shoot
24/05/21 16:19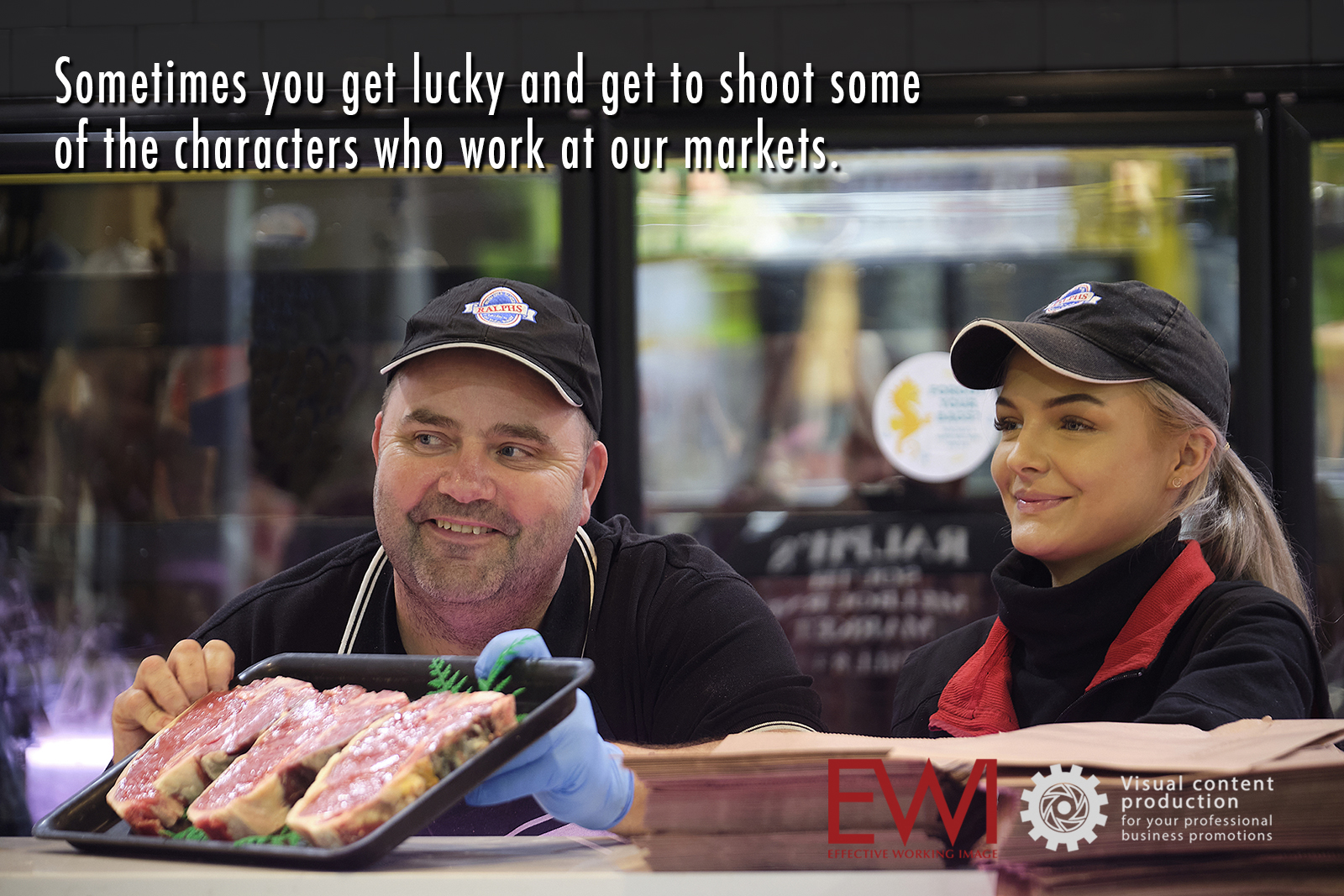 On this occasion we got lucky and got a job shooting for some of the characters at the market. Market people are such a joy. But they can't stay still for long and the customers always come first. And they never stop coming.
In these situations we will often gang up with multiple shooters. While I set up and shoot the set shots.
James Byron
will take advantage of our subjects being engaged with me, to grab a range of candid shots of our subjects involved but distracted elsewhere. I just have to put away my Ego and know many of those shots will have a genuine spontaneity that gives our clients a great range of usable images to work for them in this image hungry digital world.
If you want that beautiful spontaneous look with a greatly extended range of images to work with. Talk to us about how we have done just that for a range of clients.