Both Chris Parks and James Byron have shared studios and collaborated to improve their photographic talents for over 20 years. They have now come together to offer the efficiencies and extra shooting capabilities an experienced, collaborative working team can achieve.

From faster setting up and moving locations to more creative lighting to create that extra WOW ! factor. The collaboration is proving extremely attractive to clients who are looking for images that fit their business needs to really impress their audience.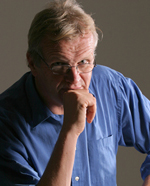 Chris Parks

Ph 0407 526 396 ( From within Australia )
Ph + 61 407 526 396 ( From outside Austalia )



Chris Parks learnt industrial photography on the job. Working in the photographic section of a major government department for 5 years, before leaving to work as a architectural photographer in England and Europe.

On his return to Australia he managed a major professional processing laboratory specialising in large scale colour printing to the display industry. In the early 80s he opened up his own advertising and industrial photography practice working for major agencies and clients in many fields both in the studio and on location.

Chris has worked with many talented creative people in advertising, public relations and marketing roles. Creating strong and effective images to support their promotional messages.


" I believe our job is to combine our knowledge of the latest advances in photography and image making with the insights we have gained through working with and for many talented clients and colleagues. Then to bring them together with knowledge we can obtain about your business and its goals. To make you, your business and your message resinate strongly and positively with your audience."
Chris Parks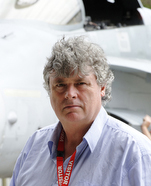 James Byron

Ph 0407 323 955
( From within Australia )
Ph + 61 407 323 955 ( From outside Austalia )



James Byron was brought up around high class photography. With a father who was part of the heyday of classic advertising photography, during the period of Melbourne's retail and fashion dominance in Australia.

After following advice to put his strong analytical strengths to good use James studied and worked successfully in accounting and auditing before deciding his creative and artistic talents needed to be expressed.

With strong training in precise analytical thinking and technical rigour. Combined with a lifetime of visually creative influence. James moved into advertising photography in the mid eighties. This has seen him work on many major company's accounts. Providing strong and precise images for their advertising, technical and marketing needs. James also provides many clients with expert advice in regard to new digital system and possibilities for making the most of the work they require.


" I consider that the image is the most powerful form of communication. It has the ability to tell the story in an instant. When photography is planned and done properly it can make the most complex tasks and processes understandable.
" James Byron
Meet some more of our associated talent